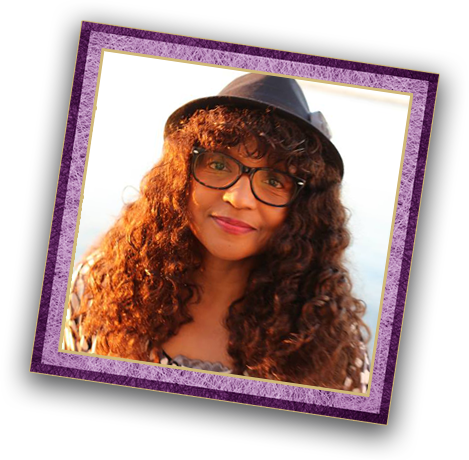 Hi I'm Neecol Resnin, and I too, have had a million questions and a lot of self-doubt, even to the point of suicide and drug overdose.  I've been there.  I know what it feels like to have gifts, talents and brains and yet nothing is working. I know what it feels like to be lost and frustrated, watching others moving ahead while I feel like I'm sinking.
But I also know the exhilarating experience of busting out of despair and into the fulfillment of my dreams! Once there seemed like there was no hope for me. But there's always hope, and I found it in my Born for More story, faith in God, and a clear and compelling purpose.
I want to help you claim and achieve yours, too!
Are you someone who has successfully helped others live their Born for More life, but you have yet to experience yours?
Do ever think, "There must be something wrong with me…"?
Does all of life seemed to be stacked against you and just trying to keep your head above water seems like an insurmountable task?
Despite all you have in life, do you find yourself feeling lost and lonely?
I get it. I really do. I have had many obstacles and hardships that have threatened me, even my life, but there has always been a way out and a way through. I now have a life beyond any of my dreams.
But even more importantly, I have helped countless people who were bogged down by fears and doubts, overcome their barriers and achieve success and happiness.
I can do the same for you.
Don't do this alone any longer.
Don't keep your Born for More life waiting.
I would be honored if you enrolled today in my Born for More, 6 Week Empowerment Program.
Together, in private 1:1 sessions we will:
Step 1:  Discover your born for more story.
Whether you realize it or not, you have a born for more story.  Nobody else has your story.  Its uniqueness is your DNA for your success. Everybody has a story but your story is  not just the negative things that happened to you.   Our story is about negatives and the victories. You have a valuable story that  happened to you.  I will help you discover that story. and how your story can help you define your specific and meaningful calling.
Step 2: Take an inventory of your gifts, skills and experiences.
God has given us all gifts and skills, perspectives, and all of that makes you truly unique.  We will discover this together.
Step 3: Resolve past disappointments and concerns for the future.
Overcoming your past disappointments and concerns for the future is critical to moving forward.  Together we will help you disconnect from past conversations or scripts that have kept you in a holding pattern.  This process will help you to begin each day refreshed and in the moment. You will be more available to create the life you desire and deserve.
Step 4: Embrace and reclaim your dream.
This is where things become fun. Having broken through the barriers of overwhelm and despair, you are now able to laugh, live, build, erase, create… whatever you want. Nothing can stop you. You will be amazed at your power to reclaim your dreams.
Step 5:  Strategize your next step.
You are in for an exciting journey. This is not a cookie cutter program. It is personalized for you.  Through daily and weekly strategies, we will get you on the fast track.
By the end of the six weeks, you will have acquired the clarity and confidence you need to create and achieve your future.  What's next for you will be rise to the surface. Knowing you, your dreams, and goals, I will be your sounding board as we plot out your future together.
You are in the director's seat.  This is a glorious and amazing process.
Imagine not being held down any longer by doubts and overwhelm.
Imagine finally finding your purpose and realizing your dreams.
It's possible and I would love to assist you on this journey!
Details:
6 Week 1:1 Personalized Coaching with Neecol $997 (Value $1800)
For more information contact me at: (email address associated with site)
To schedule a call with me to find out more or sign up: Call